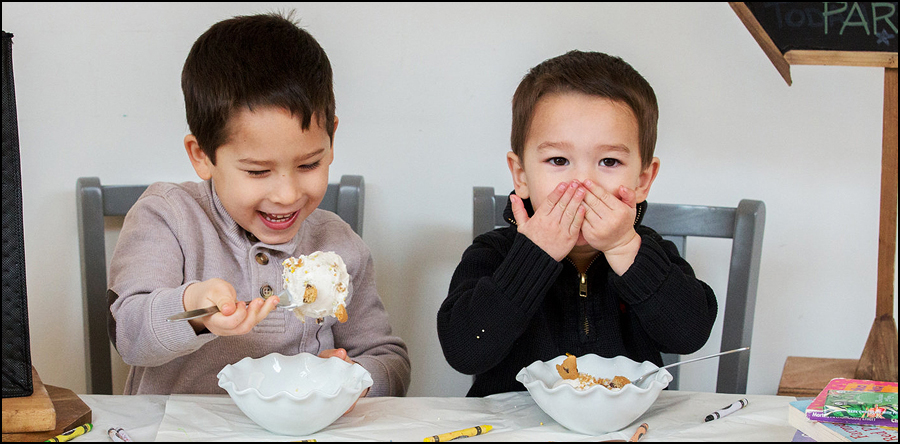 When a single scoop just won't do, it's time to call in catering! Whether it's ice cream for a summer block party, cake and ice cream for a birthday party, or a staffed sundae bar for a wedding or workplace treat, FoMu catering is sure to please.
Stop by our stores to select pints and toppings to-go for smaller events.
Local delivery for smaller events provided by GrubHub.
Email contact@fomuicecream.com for bulk ice cream, baked goods, catering, and special orders. At least 3 business days notice required.
To inquire about hosting a private or semi-private event at one of our cafes, please email contact@fomuicecream.com.